First Baptist Clermont Leadership
First Baptist Clermont is blessed to have a leadership team who are truly dedicated to Christ and accomplishing His will. Following are brief bio's of our leadership team and their qualifications for ministry.
Pastor Ben Bond
Senior Pastor
I was raised in Dallas in a fine Christian home. It was there that I met my wife and best friend, Beth. (She grew up in New Orleans and is an LSU Tiger.) We have been fortunate to have 2 fine children, Jason and Jessica, who are both married and live in the Atlanta area.
I have degrees from Dallas Baptist University, Southwestern Theological Seminary, Dallas Theological Seminary and New Orleans Baptist Theological Seminary. I have had the privilege of serving several churches across the south, from Dallas to Atlanta. I am passionate about Jesus Christ, the Word of God, and impacting people with the love of God.
Pastor Ron Bloom
Associate Pastor
As an achiever and activator I like to get things going and see them through. My incredible wife (Karen) has taught me the additional skill of listening and our two children, Cory and Nicole, have impressed upon me the importance of caring for others. I am not perfect, but I am blessed to have such a great team that we call family.
Once I began a relationship with the Lord I wanted everyone to know the love and power of God. He is the hope of all mankind and the answer to those who seek Him. I didn't start to get serious though about my faith until a few years later, after serving in the USAF and working in management at AT&T. At that point I went back to school and attended Denver Theological Seminary for a Masters Degree in Education Ministries and Administration.
My joy is found in helping others grow in their faith, but also in their calling to serve the Lord. There is a beautiful bond created when people serve together to achieve something bigger than themselves. Often these are God size goals, but through Him all things are possible.
I look forward to growing with you!
Carlos Salaverria
Outreach Director
I'm Dr. Carlos Salaverria, Director of Outreach Ministries here at FBC, this is my wife Sannet Salaverria, she serves as our outreach administrative assistant and also in our children's ministry as a teacher.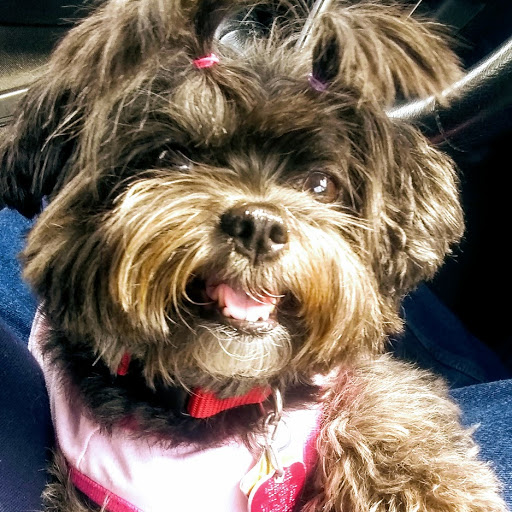 Here is another family member (Bella). She is our model of unconditional love. Our church outreach process is about fulfilling our vision and mission of loving, serving and discipleship. We plan for projects, train volunteers, develop and carry out projects to our local, national and international communities to share the Gospel of our Lord Jesus Christ. I have always had a passion for outreach. So much so, that I continued on with my education, first with a Masters in Religious Education and then a Doctorate in Theology. This training has enabled me to minister effectively in an area I am truly passionate about.
Karen Lay
Preschool Director
Born and raised in Jackson, Michigan, I accepted Jesus as my Savior at the age of 12. After graduating from high school, I attended the institute of Christian Service/Bob Jones University.
I taught second/third grade for thirteen years in a Christian School and ran my own day care for fourteen years. After moving to Florida, I taught preschool / VPK for the WEE Center, ran the day care center for New Beginnings and am currently an in-home nanny. It is a privilege to use my spiritual gifts serving the Lord in the preschool/ nursery ministry of First Baptist Church.